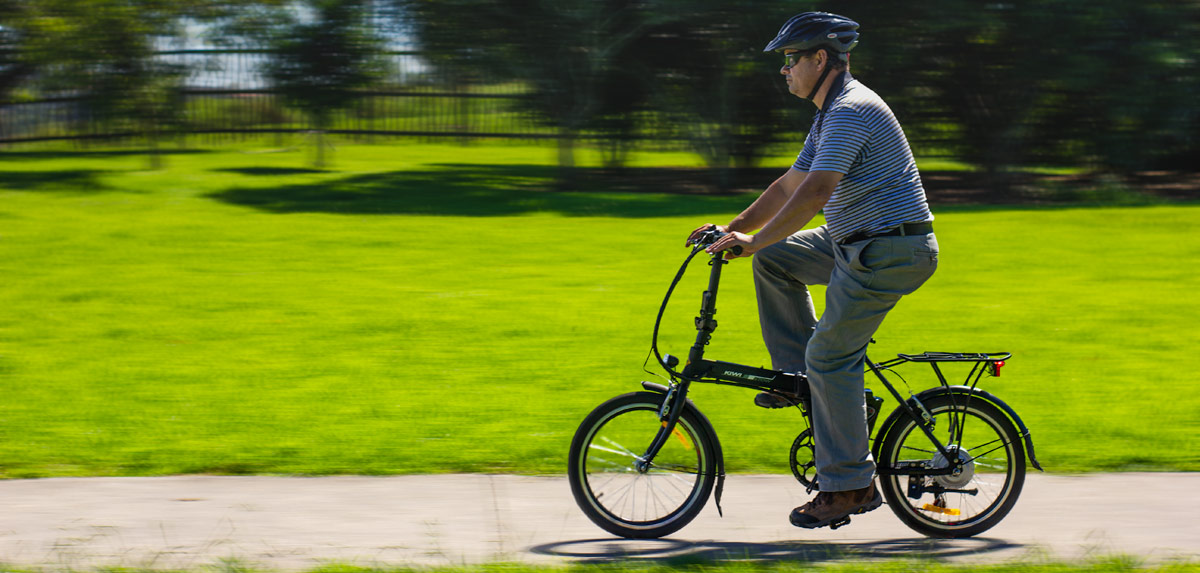 A Portable, Foldable, Compact, Electric Bicycle.
For those who need the extra portability and storage in a fully featured E-bike - Prefect for daily commute where leaving a bike isn't possible, or stowing in the back of the Ute or Campervan. Great to have on those
Unfolds and folds in just a few minutes, compact enough to fit easily into almost any car boot, store away in cupboard, or stow under an office desk, the folding e-bike is a full-featured electric bicycle in it's own right, without sacrificing quality to function.
The Kiwistow Folding E-bike has all the performance and features of a regular Kiwistow E-bike, but with a slightly smaller wheel size and precision engineered folding frame makes for a tidy and compact solution where required.
E-bikes are slowly revolutionizing the cycling world, as Pedal Assist Technology enables everyone, from the everyday commuter to the trail-rider, to get more output from their energy by supplementing their effort.
Pedal Assist Technology is designed to enhance the cycling experience - amplifying your pedalling by adding extra power to the work you put in - so you can travel further, faster, and longer for less effort. Don't want the Pedal Assist except at certain moments? No worries, you can cycle as per normal - the Kiwistow Bikes are designed to be lightweight, with an aluminium frame, compact battery unit, and high performance motor, outclassing stereotypical cumbersome E-bikes.